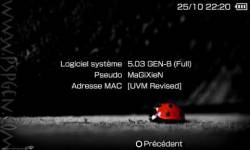 5.03GEN-B : launch games for CFW 5.55 and more - Proof in video.
par Eric de Brocart
The 5.03GEn-B can launch protected and 5.55+ games like 5.50GEn-D2. if you have a PSP-3000 or PSP-2000V3, this Custom Firmware is for you... just watch the video and wait for Halloween.
The 5.03GEN-A Custom Firmware was created to allow underground possibilities on PSP-3000 (and PSP-2000v3). The future new 5.03GEN-B will now allow to read all actual and/or protected games.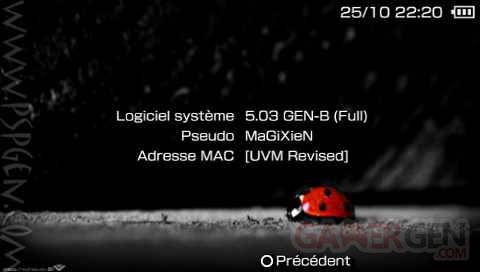 Juste watch this video and you'll see that :
Release will be done for Halloween.