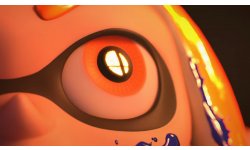 BON PLAN - Super Smash Bros. Ultimate à 29,99 € en revendant un jeu ou un accessoire chez Micromania
par Martial Duchemin
Source: Micromania-Zing
Envie de mettre la main sur Super Smash Bros. Ultimate ? Voici quelques offres de reprise à ne surtout pas louper !
Super Smash Bros. Ultimate est sans aucun doute le jeu du moment à ne pas louper sur Nintendo Switch. Micromania lance une campagne fort sympathique qui permet de mettre la main sur la bête à 29,99 €. La condition ? Revendre l'un des jeux ou des accessoires ci-dessous.
Mais encore ?
Nintendo Switch
1-2 SWITCH
MARIO TENNIS ACES
ARK SURVIVAL EVOLVED
MONSTER HUNTER Generations Ultimate
ARMS
MOTO GP 18
ASTERIX XXL 2 Mission
MY HERO ONE'S JUSTICE
CAPTAIN TOAD Treasure Tracker
OCTOPATH TRAVELER
CIVILIZATION VI
ONE PIECE Pirate Warriors 3 Deluxe Edition
DIABLO 3 Eternal Collection
POKEMON Let's Go Evoli
DONKEY KONG COUNTRY Tropical Freeze
POKEMON Let's Go Pikachu
DOOM
POKKEN TOURNAMENT DX
DRAGON BALL Fighter Z
ROLLER COASTER TYCOON
DRAGON QUEST BUILDERS
SHINING RESONANCE REFRAIN Draconic Launch Edition
FIFA 19
SPLATOON 2
GEAR CLUB 2 Unlimited
SUPER MARIO ODYSSEY
GO VACATION
SUPER MARIO PARTY
HASBRO GAME NIGHT
MARIO KART 8 DELUXE
HELLO NEIGHBOR
SYBERIA 3
HYRULE WARRIORS Definitive Edition
TAIKO NO TATSUJIN Drum'n'Fun
JUST DANCE 2018
THE ELDER SCROLLS V Skyrim
JUST DANCE 2019
THE LEGEND OF ZELDA Breath of the Wild NINTENDO Switch
KIRBY Star Allies
TOKI Edition Rétrollector
LEGO DC SUPER VILAINS
WARRIORS OROCHI 4
LEGO Disney Pixar LES INDESTRUCTIBLES
WOLFENSTEIN II The New Colossus
LEGO MARVEL Super Heroes 2
XENOBLADE Chronicles 2
LITTLE DRAGON CAFE
Y'S VIII Lacrimosa of Dana
PlayStation
ARK SURVIVAL EVOLVED
LITTLE DRAGON CAFE
ASSASSIN'S CREED Odyssey
MADDEN NFL 2019
ASTERIX XXL 2 Mission
MOTO GP 18
BATTLEFIELD V
MXGP PRO
CALL OF DUTY Black Ops IIII
MY HERO ONE'S JUSTICE
DAKAR 18
NARUTO TO BORUTO Shinobi Striker
DARKSIDERS III
NHL 2019
DRAGON QUEST XI les Combattants de la Destinée Edition de la Lumière
PERSONA 3 Dancing in Moonlight
EA SPORTS UFC 3
PERSONA 5 Dancing in Starlight
F1 2018 Headline Edition
PERSONA DANCING Endless Night Collection
FARMING SIMULATOR 19
PRO EVOLUTION SOCCER 2019
FIFA 19
PRO FISHING SIMULATOR
FIRE PRO WRESTLING WORLD
RED DEAD REDEMPTION 2
HITMAN 2
RIDE 3
JURASSIC WORLD Evolution
WARRIORS OROCHI 4
JUST CAUSE 4
SOULCALIBUR VI
JUST DANCE 2019
THE WALKING DEAD La Collection
LEGO DC SUPER VILAINS
V RALLY 4
LEGO Disney Pixar LES INDESTRUCTIBLES
Xbox One
ARK SURVIVAL EVOLVED
LEGO DC SUPER VILAINS
ASSASSIN'S CREED Odyssey
MXGP PRO
ASTERIX XXL 2 Mission
MY HERO ONE'S JUSTICE
BATTLEFIELD V
NHL 2019
CALL OF DUTY Black Ops IIII
PRO EVOLUTION SOCCER 2019
DAKAR 18
PRO FISHING SIMULATOR
DARKSIDERS III
RED DEAD REDEMPTION 2
F1 2018 Headline Edition
RIDE 3
FARMING SIMULATOR 19
JUST DANCE 2019
FIFA 19
SOULCALIBUR VI
FORZA HORIZON 4
THE WALKING DEAD La Collection
HITMAN 2
V RALLY 4
JUST CAUSE 4
WARRIORS OROCHI 4
Accessoires
CAMERA PS4 V2
MANETTE Joy-Con gauche grise
MANETTE DUALSHOCK 4
MANETTE NINTENDO Switch Pro
MANETTE DUALSHOCK 4 Noire V2
MANETTE SANS FIL ELITE
MANETTE Joy-Con droite couleur
MANETTE SANS FIL XBOX ONE
MANETTE Joy-Con droite grise
MANETTE SANS FIL XBOX ONE "COULEUR"
MANETTE Joy-Con gauche couleur
Pour terminer, l'offre est valable dans la limite des stocks jusqu'au 17 décembre prochain.
TEST - Super Smash Bros. Ultimate : de la performance à l'excellence
---
Martial DUCHEMIN (kabuto_rider)
Rédacteur en chef - Spécialiste Japon

Résident au Japon, adore les balades à Akiba, les soubrettes dans les rues, les salles d'arcade, le rétrogaming et Street Fighter. Ma vie est vouée à Dragon Ball.
Me suivre :